Paul Roy
"It is evident that there is a huge demand on the charity' services and they need more resourcing in order to meet it"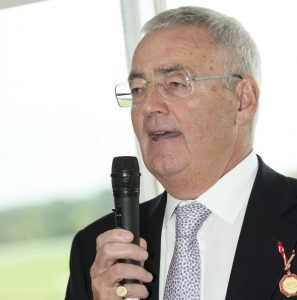 Paul Roy became a Vice-President of SIA in 2015 having been involved with SIA for some time previously.
His first involvement with the charity was through the world of horseracing when, as Chairman of the British Horseracing Authority (BHA), he attended a fundraiser at Ascot racecourse sponsored by a long-serving supporter of SIA, Sir Tristram Ricketts – Chief Executive of the Levy Board (funding body for horseracing).
After Sir Tristram sadly passed away, Paul stepped in to help with the organisation of a SIA fundraising event planned to take place at Ascot.  He has subsequently supported SIA with numerous fundraising activities and special events. Through his network of connections he has has helped with the introduction of guests and potential donors to the charity.
His commercial background and experience of working in business and the City has also enabled him to support our executive team and Governing Council in an advisory role on aspects of governance and strategy.
Paul now supports SIA's fundraising efforts through his role as Vice-President.  He feels particularly passionate about the SCI Nurse Specialist Service and is supporting SIA in a  fundraising campaign to expand and develop this service.