Work for SIA
Digital Engagement Manager
We're looking for a super savvy digital whizz with excellent project management skills, an eye for a strong story and a great way with people.
We're searching for the remarkable. Obviously, you'll be a star at devising and delivering digital and social campaigns that make people go "wow!" But we want more than that; we want spinal cord injured people to easily access the information, advice and services they need to create a better life for themselves. And we want the world to know they can help paralysed people rebuild their lives after injury or diagnosis.
But that's a hefty ask. And that's why we need you. As well as ideas aplenty, you'll have a proven track record in managing projects, experience of handling budgets and managing teams, as well an ability to really understand what we're trying to achieve.
Interested? If you would like to find out more about the charity and the role, our Head of Communications & Engagement Andrew Smart would be happy to have an informal chat with you before you make your application. Please email Jen Sims HR and Volunteer Coordinator for this to be arranged.
Please click here for an application pack, if you would rather receive the application in word format please contact Jen Sims at [email protected]
The deadline for applications is 5pm 17th April 2020
Interviews will be conducted virtually on the 23rd April
We look forward to hearing from you!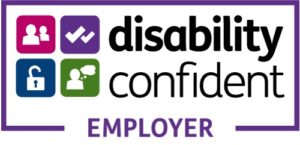 SIA is accredited as a 'Disability Confident: Employer' by the Department for Work and Pensions (DWP). For more details about what this means, visit the DWP website.