Work for SIA
Community & Challenge Events Fundraising Coordinator
The Spinal Injuries Association (SIA) is the leading user-led national charity supporting individuals who sustain damage to the spinal cord, often resulting in paralysis. We are a passionate organisation with over forty years' experience of providing high impact, quality services for spinal cord injured people and their families and are looking to recruit a Community & Challenge Events Fundraising Coordinator to join our busy Fundraising team.
Drawing on experience in a similar role, you will be responsible for managing and delivering an existing portfolio of community and challenge events whilst researching and developing new and innovative ways of adding to this that will help the Charity grow this income stream and meet its overall fundraising targets. Using excellent interpersonal skills, and with knowledge of the principles of good supporter care, you will establish and steward relationships with event participants and those working in support of the organisation through own-fundraising initiatives. You will have the ability to maintain and deliver fundraising budgets and be able to analyse and interpret trends in this area of fundraising. A confident self-starter, our ideal candidate will also possess excellent planning, IT and time management skills and be a strong team player.
This is a full-time role (37.5 hours per week) based at our offices in Milton Keynes and is offered at a salary of £27,540 per annum plus pension scheme, life cover and 25 days annual leave (excluding Bank Holidays) increasing incrementally to a maximum of 30 days after five years' service. The role requires some work outside normal office hours that will be compensated through time off in lieu.
Please click here to download the application pack or email [email protected] to receive a pack in Word format.
Closing date for completed applications: Friday May 3rd
Interview date: Friday May 17th
No CVs and no agencies please.
We do have a number of volunteering opportunities – find out more here.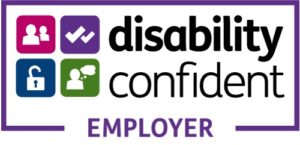 SIA is accredited as a 'Disability Confident: Employer' by the Department for Work and Pensions (DWP). For more details about what this means, visit the DWP website.