Volunteering opportunities
Thank you for your interest in volunteering for the Spinal Injuries Association.  We appreciate your support and will do our very best to make your volunteering experience with us enjoyable and rewarding. We are delighted to offer the following opportunities to get involved, either at our offices in Milton Keynes or out in the community.
Able to volunteer on a regular basis – see the opportunities below.
Prefer to volunteer at specific events – email Jen, our HR and Volunteer Co-ordinator
Help in First Contact Services
Peer Support (volunteers for this service must be spinal cord injured)
Using your own experiences of living with SCI, assist our Peer Support Officers in supporting newly injured SCI people and their family and friends. Your involvement will help us reach out to more people, help reduce social isolation and increase confidence, and make a difference in rebuilding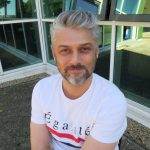 lives.
Read about Will Pike's experience of being a PSO Volunteer.
Email [email protected] for more information about this opportunity
Publications
Volunteer Forward Contributor
Do you enjoy writing? Are you happy to share your knowledge and experiences of living with spinal cord injury? Could you spare a bit of time on an ad hoc basis assisting our busy publications department? We are looking to recruit a bank of volunteers who have specialist knowledge in particular areas of spinal cord injury, and who can help contribute to the quality and quantity of information we provide people through our magazine,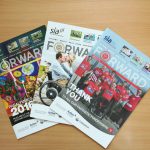 Forward.
Our magazine is a platform for people to share their knowledge, experience and personal stories of living with spinal cord injury. The magazine features a variety of key topics, including being a walker, continuing healthcare funding, campaigning, parenting, returning to work, and bladder and bowel management. Your contribution will ensure the magazine remains relevant and representative of our readership, and upholds our values as a user-led charity. We encourage families and friends to apply for this role as well as spinal cord injured people, experiences from family members are equally as important to our wider membership.  Email [email protected] to register your interest.
Help in Fundraising
'I recommend volunteering with SIA because it is a great work environment and they're a lovely bunch of people to work with.'
Derry,  Fundraising Volunteer,  SIAHQ
Community Fundraising Admin Support
Our Community and Challenge Fundraising team organise a whole host of events throughout the year. This is a busy and exciting area to work in and we are always looking for extra pair of hands! This role is based at SIA HQ in Milton Keynes.  Click here for more information.
Help in Administration 
'I find the working culture at SIA supportive, appreciative and most of all, friendly. I always look forward to my time here..'
Chrissy, Reception Volunteer
Reception/Administration Support
As a national charity supporting those with a spinal cord injuries and their families and friends, first impressions count. Volunteering front of house providing clerical support and cover for our Reception area is an ideal way to build on customer-facing skills.  Click here for more information.
Work Placement/Work Experience Opportunities
We offer work placement and work experience opportunities to local young people and mature students. This includes work experience whilst at school, college, university, as part of the Duke of Edinburgh scheme, and during a gap year. We aim to offer students an insight into how a charity operates and provide a meaningful and valuable experience.  We encourage students to get involved in all aspects of the charity that will in the longer term help boost career aspirations, help open doors, and make applications and CVs stand out in an increasingly competitive workplace.  To find out more about opportunities for student placement and/or work experience please contact [email protected]