Work for SIA
Community & Challenge Fundraising Manager
We are looking to recruit a Community & Challenge Fundraising Manager to join our busy Fundraising team and be responsible for implementing appropriate fundraising strategies to identify, develop and manage relationships with new or existing individuals, groups or associations working in support of SIA.  We already enjoy the support of a wide range of individuals – those affected by spinal cord injury, their families and friends; legal and health professionals; and people who work for our corporate partners.  We have the potential to grow further support from all of these groups, engaging them in our existing activity portfolio and developing new ideas and opportunities. We are looking for an experienced and enthusiastic fundraiser to work with our Fundraising Director and the team to deliver our plans for future development.
Our ideal candidate will have a good background in developing and delivering community fundraising activities and challenge events, will be an effective and persuasive communicator and possess excellent interpersonal, planning, IT and management skills.
This role is based in our offices in Milton Keynes, is full time (9.00am to 5.00pm Monday to Friday) and is offered at a salary of £31,505 per annum plus pension scheme, Life cover, 28 days annual leave (excluding Public Holidays) and free car parking.
Download a Job Information pack or e-mail [email protected] to request the pack in Word format.
Closing date for applications is 27th October with interviews taking place on 8th November
If you would be interested in volunteering for us then please visit our Volunteering section.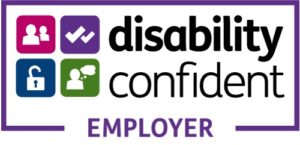 SIA is accredited as a 'Disability Confident: Employer' by the Department for Work and Pensions (DWP). For more details about what this means, visit the DWP website.