During this time we have been building a network of partners to bring you all the support and advice you need.
Virtual cafes
Every two weeks you can join us on Wednesday at 3pm for our online Drop-In Cafe.
Listen to our guest speaker and chat with our SCI Nurse Specialists, Advocacy, and Support Network teams – they will be happy to help you with any questions you wish to ask them.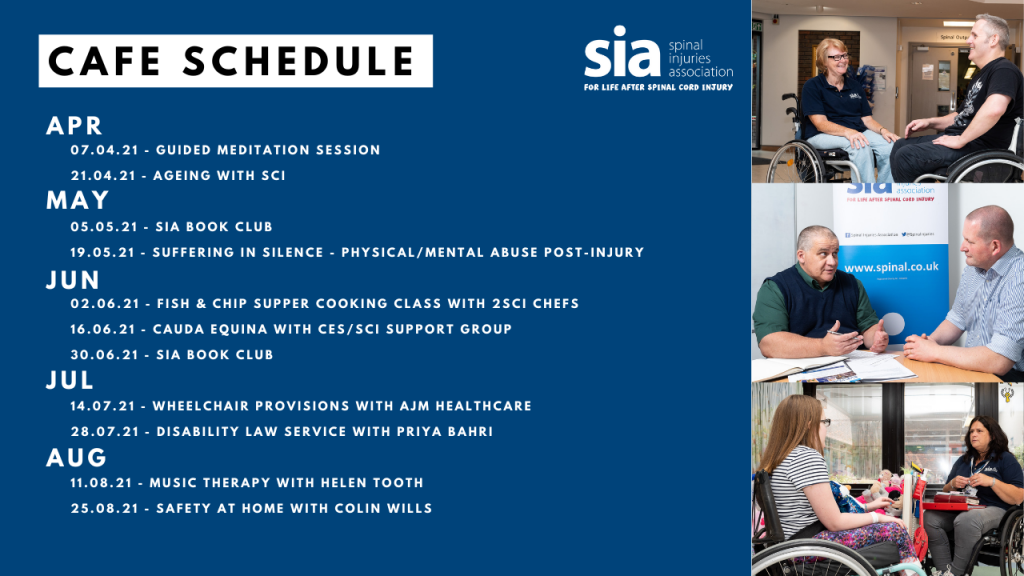 People and organisations who joined the #TogetherInIsolation movement are:
We have many more joining the network to help and support with health, living in isolation, working from home, delivery of essential SCI related supplies and wellbeing and more.  You can find out about them here and by following #TogetherInIsolation in our social media channels.
Videos and podcasts from SIA
Don't forget to:
Return to Coronavirus and SCI.