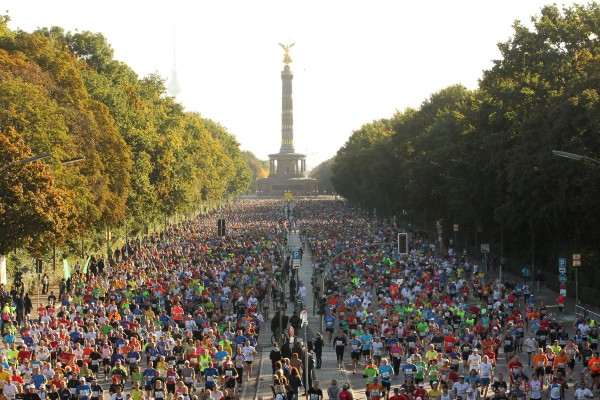 Berlin Marathon 2018 – save the date!
16 September 2018
Registration for the 2017 Berlin Marathon is now closed which means you have plenty of time to prepare for the 2018 event!
Best described as fast, flat and fascinating, the Berlin Marathon route is suitable for wheelchair users and is even rollerblade friendly.  It allows experienced runners the perfect chance to gather optimum speed and eclipse previous personal bests whilst for first-timers and the less-experienced, it offers a steady and amenable course that doesn't make the task of completing the distance any more challenging than it actually is.
Starting and finishing near the Brandenburg Gate and whisking runners past some of the city's most famous landmarks, the Berlin Marathon boasts a field of more than 40,000 athletes and in excess of a million spectators lining the streets and thronging around the Reichstag.
To register your interest in next years event please email our Community Fundraising Manager,  Kate Redding and run to rebuild lives.
The event will be held at
Berlin, Germany