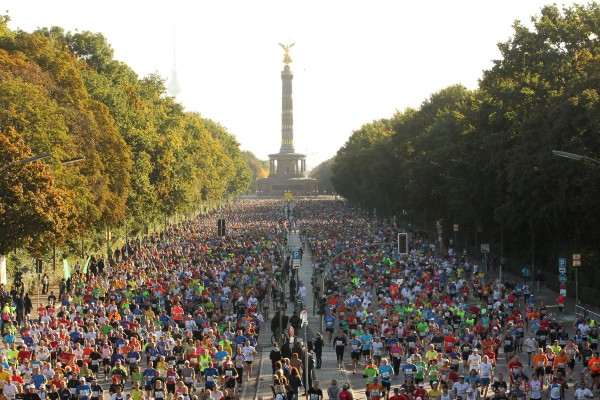 Berlin Marathon
24 September 2017
Best described as fast, flat and fascinating, the Berlin Marathon route is suitable for wheelchair users and is even rollerblade friendly.  It allows experienced runners the perfect chance to gather optimum speed and eclipse previous personal bests whilst for first-timers and the less-experienced, it offers a steady and amenable course that doesn't make the task of completing the distance any more challenging than it actually is.
Starting and finishing near the Brandenburg Gate and whisking runners past some of the city's most famous landmarks, the real,-Berlin Marathon boasts a field of more than 40,000 athletes and in excess of a million spectators lining the streets and thronging around the Reichstag.
First held in October 1974, with a pool of just 284 competitors, this year's race is anticipated to be among the biggest ever and, replete with live music, street stalls and a feast of food and drink, promises a vibrant festival atmosphere in one of Europe's most amazing cities.
Registration Fee: £20
Minimum Sponsorship Requirement: £500

For more information and details about this event please email us at fundraising@spinal.co.uk or call 01908 208541 and run to rebuild lives.
The event will be held at
Berlin, Germany