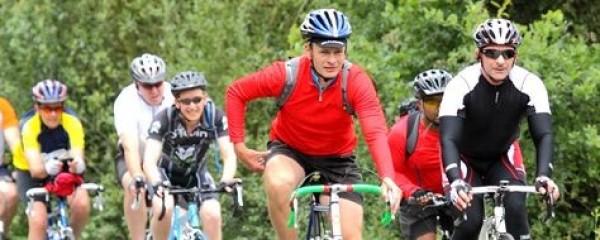 Cambridge to Norwich Cycle Ride
1 October 2017
A beautiful ride through autumnal East Anglia.
A beautiful ride through autumnal East Anglia – back for the 7th time in 2017 and raising money for the Spinal Injuries Association. Starting at Coldham's Common in Cambridge the route heads east through an autumnal landscape of fenland, patchwork fields, some fantastic friendly pubs and even a few hills! The finish is at Earlham Park in Norwich – with sports massage, beer tent, great food and live music.
"An excellent route between Cambridge and Norwich, the route was very quiet and went through some lovely villages and countryside. Well done!" C. D.
"One of the best cycle events I have done (and last year, and the year before too). The route was lovely, the signs clear, the marshals helpful and all the stuff waiting at the end also wonderful. Looking forward to the same again next year." P.C
Cost: Individual registration £20.00, Team registration £20.00 per person
Fundraising Commitment: £100 per person (excluding Gift Aid)
Start Address: Coldham's Common, Pool Way, Cambridge.CB5 8NT
Finish Address: Earlham Park, University Drive, Norwich, NR4 7TJ
Start Times: Between 07.30 – 09.30 at a time to suit you.
Route: 77 miles
Booking and Information: To book this event and for more details including transportation options, a map and a video of the route please visit the Bike Events website.  
For those of you who would prefer a less demanding route why not have a look at the Norwich Circular ride.