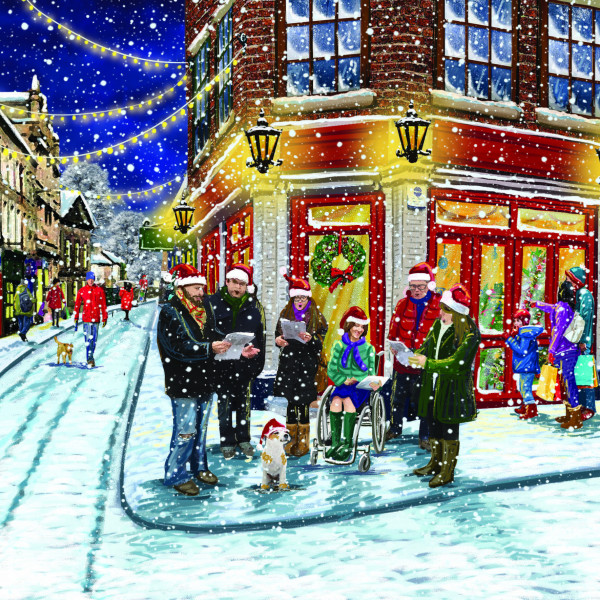 Presenting the 2020 SIA Virtual Christmas Carol Concert
14 December 2020
12:00 - 13:00
The year is (virtually) over, and what better way to round it off than to grab a mince pie and a drink, and have a festive sing-a-long to a very special concert, in support of everyone affected by spinal cord injury, both this Christmas, and beyond?
Join us!
Grab your festive nibbles and drinks, and join us on Monday 14th December 2020 at midday, for the first ever SIA Virtual Christmas Carol Concert, which best of all is free to attend!
Featuring music from the wonderful Musica Charity Choir MK and readings from some very special celebrity guests, it promises to be a fun and jolly concert with something for everyone.
The concert will be shown on the SIA YouTube channel. If you miss it going out live, not to worry, it will be available to 'watch it back' afterwards.
How we help
Between Christmas Eve and New Year's Day, it is estimated that some 63 people in the UK will sustain a spinal cord injury. Every aspect of those peoples' lives will change – body, mind, life, livelihood – and the impact will reach far and wide, affecting their whole family, and their friends and colleagues too.
SIA delivers a network of services addressing the needs of spinal cord injured people and their families, we empower spinal cord injured people to fully rehabilitate after injury, addressing both physical and mental health, with a focus on family life, daily routines, relationships and parenting.
We achieve this through our varied services, including a freephone advice and support line, peer-led counselling, peer support, specialist clinical advice, advocacy, and training.
Put simply, we help families to prepare for the future with knowledge, confidence, and hope.
How you can help
Our concert is a community-focussed event, which we want to make available to everyone affected by spinal cord injury, and for that reason we have made it free to attend.
Of course, we can't continue to support those affected by spinal cord injury without the generosity of our donors, and in a year when many of our usual fundraising activities have been cancelled, we are incredibly grateful of any support that you're able to give.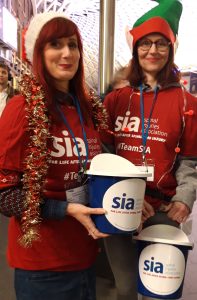 Donate today to our Online Bucket Collection by following the link to our dedicated JustGiving page.
£5 could help to fund the cost of an urgent call by a spinal cord injured person or their family member, to our dedicated Support Line
£10 could contribute towards a virtual peer support session, helping a spinal cord injured person to cope with the physical and emotional impact of their injury
£25 could facilitate a life-saving telephone consultation about a clinic issue, with an SCI Nurse Specialist
These are just examples and suggestions, and the reality is that a donation of any size is greatly appreciated, because no gift is too small to make a difference to our vital work.
Many thanks for your support, and we look forward to seeing you online on Monday 14th December 2020 at midday!