Rupert Saunders
What event did you take part in?
Velo Birmingham, 100 mile cycle – but I have previously taken part in the Prudential RideLondon 100 and SIA's London 'Going the Distance' walk.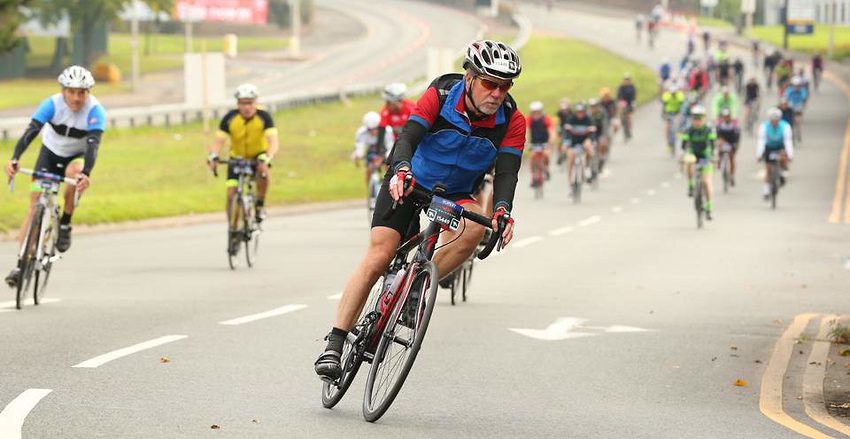 Was your fundraising event something new or a hobby? 
I've been doing challenge cycle events for over 15 years and they introduced me to cycling – so now it's a hobby and fundraising
Why did you decide to fundraise for SIA?
Family connections. I've been fundraising for a big national charity for years and thought it was time to support a less well known, but equally important, cause.
How easy was it from deciding to fundraise to receiving relevant information/materials to support your fundraising? 
I'm an experienced fund raiser so for my latest challenge made sure I had all the information I needed.
What advice would you give to those to make the most from their fundraising?
Start early and get as much of the money in ahead of the event – that way you can concentrate on any training you need.
Build a good JustGiving (or similar) page and explain where the money is going/what it will be used for.  If possible, make it personal.  Don't talk too much about the challenge itself – some people just think you are going on a paid holiday/event.
Put a link in your email signature – and be merciless in asking for support!
Rupert says:

'Make sure you take time to enjoy the challenge: it's supposed to be fun!'
To date, Rupert has raised £730 through cycling, walking and cycling some more as part of #TeamSIA.  If cycling is your thing, or you would like to train for a big cycling event, visit our events page today and see where your cycling can take you. (Hand-cycle and bicycle events available.)
Thank you Rupert, for turning your love of cycling into  fundraising for Spinal Injuries Association. If you would like to share your fundraising story with us then give us a call on 01908 208541 or email the team: [email protected]