Vocational support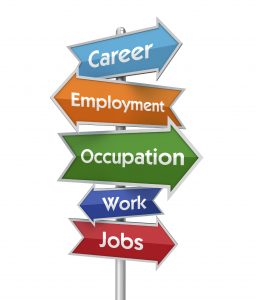 Returning to work after a spinal cord injury (SCI) can be a daunting and challenging experience.  Although many people with a SCI do return to employment each year, the process may not be easy and the right type of support and information can be difficult to access.
One area where support is readily available is through the Vocational Support Clinics that run at most of the Spinal Cord Injury Centres.
These individually-focussed meetings are designed for in-patients and out-patients. They offer specific support by helping people to explore the various options available and then enabling them to take these forward when they feel ready.
The Clinics are attended by SIA's local Peer Support Officer, Occupational Therapists from the Centre and (when possible) representatives from the National Careers Service or the DWP.  If you are at a point following your injury when your are considering your future  we would encourage you to book an appointment at your local Clinic and take advantage of this highly-regarded service.
What topics are discussed at a Clinic?
Returning to work
Alternative career options
Returning to education
Training and employability skills
Voluntary work
Leisure and recreation, i.e. sport, fitness and health
What are the objectives of the Clinic?
To provide an opportunity for SCI people to discuss vocational issues and have their questions answered
To give advice and guidance on returning to an existing employer
To assist individuals with exploring different vocational and employment options and providing direction for future opportunities
To consider what additional training or employability skills are required to develop the individual and improve their chances of securing future employment.
What happens at the end of the session?
From the ideas that are generated and discussed at the meeting, a follow up Action Plan is provided to the individual
This will identify what further research may be required and what the next steps towards their vocational goals are
Follow-up communications or meetings are arranged on an individual basis.
Further information
To find out more please contact your local Peer Support Officer (PSO) or contact our Advice Line by phone; 0800 980 0501 or email .
Upcoming Vocational Clinics
6 June
Princess Royal Spinal Cord Injuries Centre, Sheffield
Contact our PSO for Yorkshire & Humber, Andrew Wharton:
Email: [email protected]
Tele:    07946280158
27 June
National Spinal Injuries Centre, Stoke Mandeville
Contact our PSO for South Central, Carol Barraclough:
Email:  [email protected]
Tele:     07817302022
24 July
Midland Centre for spinal Injuries 
Contact our PSO for West Midlands and North Wales, Paul Rhodes
Email: [email protected] 
Tele:     07527474647
2 August
London Spinal Cord Injury Centre
Contact our PSO for Greater London, Lady-Marie Dawson-Malcolm:
Email: [email protected]
Tele: 07817 758144
7 August
Princess Royal Spinal Cord Injuries Centre, Sheffield
Contact our PSO for Yorkshire & Humber, Andrew Wharton:
Email: [email protected]
Tele:    07946280158
2 September
London Spinal Cord Injury Centre
Contact our PSO for Greater London, Lady-Marie Dawson-Malcolm:
Email: [email protected]
Tele: 07817 758144
 18 September
Midland Centre for spinal Injuries 
Contact our PSO for West Midlands and North Wales, Paul Rhodes
Email: [email protected] 
Tele:     07527474647
7 October
London Spinal Cord Injury Centre
Contact our PSO for Greater London, Lady-Marie Dawson-Malcolm:
Email: [email protected]
Tele: 07817 758144
8 November
London Spinal Cord Injury Centre
Contact our PSO for Greater London, Lady-Marie Dawson-Malcolm:
Email: [email protected]
Tele: 07817 758144
 27 November
Midland Centre for spinal Injuries
Contact our PSO for West Midlands and North Wales, Paul Rhodes
Email: [email protected] 
Tele:     07527474647