Training for Healthcare Professionals
Symposium on Spinal Cord Injury Acquired Through Illness or Disease
3 October 2018, Milton Keynes Conference Centre
This event will run 9.00am-4.00pm (approx) and lunch and refreshments will be provided. The SIA Healthcare Professional Study Day programme is supported by Slater & Gordon Lawyers and SIA Healthcare
———————————————————————————————————————————————————————-
Following on from the success of the Wakefield session of this Study Day, we are delighted to be able to hold it again. The day will look at issues including Cauda Equina Syndrome, Metastatic Spinal Cord Compression (MSCC) and Transverse Myelitis, and the agenda will be available here once all speakers are in place. The cost to attend is £50 +vat for NHS health professionals and students and £100 +vat for non-NHS staff. If you would like to express an interest now in order to ensure your place, please let Karen know, as this event is likely to prove popular.
Our cancellation/non-attendance policy applies to all SIA training events.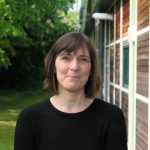 For further information about this or other training events please email Karen Mikalsen or to book a place please complete the online booking form.   Spaces on the Study Days are limited and are restricted to staff treating or caring for SCI people. They do not provide proficiency training and any CPD certificates issued are to acknowledge attendance only.