Training for Healthcare Professionals
The SIA Academy provides a variety of training for healthcare professionals working in non-specialist settings, ranging from Study Days to inhouse education sessions facilitated by our SCI Nurse Specialists. Our CPD-accredited training and education gives an insight into the complex and sometimes unique issues that affect people living with spinal cord injury.
Please download our Education and Training flyer or see links below for more information on what we are able to offer:
SIA Academy Education and Training 2019/20
Healthcare Professional Study Days
Good Clinical Practice in Spinal Cord Injury (inhouse training)
Managing the Neurogenic Bowel Following Spinal Cord Injury
Spinal Cord Injury- the personal perspective (inhouse training)
Our cancellation/non-attendance policy applies to all SIA training events.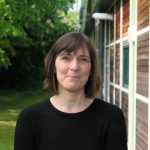 For further information about any of our training events, or if you have any specific training requirements that we may be able to help with, please email our Education and Training Co-ordinator, Karen Mikalsen
Karen can also be contacted on 01908 604191 x221.