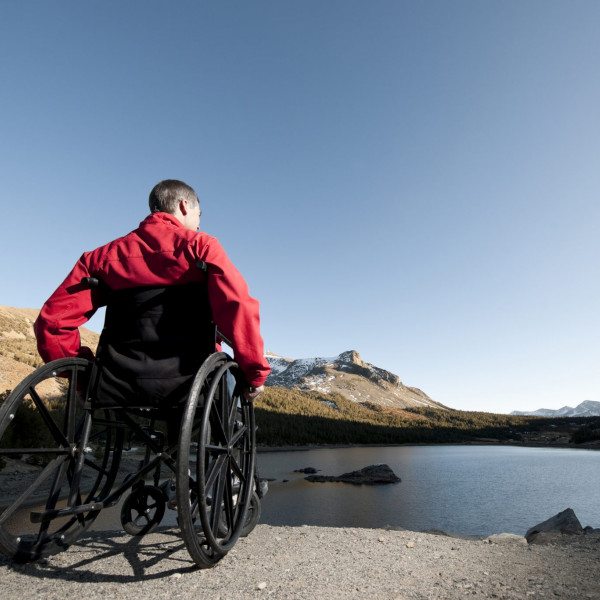 An Association for all: introducing our first Trusted Care Partner
Spinal Injuries Association (SIA) is delighted to announce that Total Community Care (TCC) has joined our network of partners, as our first Trusted Care Partner. TCC is an organisation that we know very well, having worked together for many years.
This new partnership is another vital step towards the achievement of our aim to become an Association for All – linking people affected by spinal cord injury to the specialist advice and information they need, covering all aspects of life.
Total Community Care was formed in 2006 by directors Chris Freestone and Reg Perrins. Their mission was to create a truly client-centred organisation to provide bespoke care teams for people living with spinal injuries and neurological conditions, backed up by their respective experiences in nursing and social care.
To this day, the client-centred approach remains at the very heart of TCC's philosophy and is the foundation for the first-class service it delivers – which made them a natural choice as our first Trusted Care Partner.
Finding adequate and appropriate care post-injury is essential to achieving a fulfilled and independent life. We are delighted that TCC will be helping us achieve this for the people we support, so that they are empowered to reach their full potential.
Reg Perrins, Commercial Director at TTC, explains the ethos and work of TCC, and why they are so keen to work in partnership with SIA.
"Spinal cord injuries (SCI) and neurological conditions pose a unique set of life-changing challenges to many aspects of living. The choice of care provider, therefore, is a critically important task."
"Total Community Care (TCC), as a specialist care provider, are delighted to be working with the SIA as a trusted partner. This builds upon our long- standing relationship with the SIA and promoting the excellent work it undertakes on behalf of all its members, and many of TCC's clients. Never has that work been more essential than in these challenging times and we look forward to working together for the benefit of all those with a spinal cord injury".
"At TCC, our approach is to give the client control by placing them at the centre of the process. With our full support and guidance, we assist clients in recruiting their own care team. Once appointed, we work in conjunction with rehabilitation units, case managers, and other health and social care professionals to train a team to meet that client's specific needs: to ensure they have everything possible in place with their care, to allow them to live an independent life".
SIA's Head of Investments and Partnerships, Anna Saunders, said:
"SIA is committed to building an Association for All – one that can support our sector to be greater than the sum of its parts – building capacity and expertise, raising voice and influence, and coordinating increasingly accessible support and services to all who need it. The addition of TCC in our network of trusted partners is a significant step towards achieving that vision. We're excited by what we can achieve together".
To find out more about our partnership, and the support offered by TCC, visit our website here.