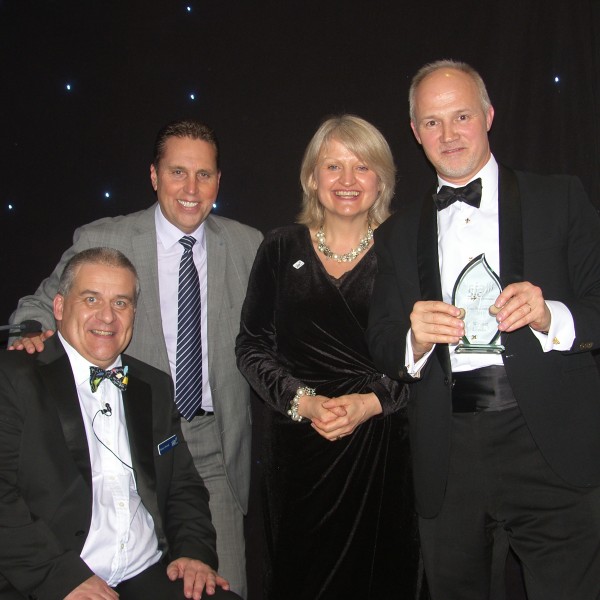 Energy Quiz 2017
SIA would just like to say a MASSIVE THANK YOU to all who supported the Energy Quiz last night.  The evening was both fun and successful for all concerned. We are very proud to announce the event raised just over £22,000, which is a fantastic amount, and will go a long way to providing the much needed support to our members.
Huge Congratulations to the winning team FIELDFISHER, narrowly winning by one point, with OGIA second and Chrysaor third. Stuart Carter from Fieldfisher LLP, receives the winner's trophy from Sue Browning, SIA , CEO, Comedian & Auctioneer, Russ Williams and Quizmaster and host Simon Pinnell.
SIA would like to thank our generous sponsors Bond Dickinson, Oil & Gas Independents Association, Tesla Motors and Serica Energy Ltd for their continued collaboration. We would also like to express our huge thanks to the Broad Gallery who provided an array of wonderful art in our silent auction. We would also like to extend our thanks to everyone who supported this event by purchasing tickets and supported our fundraising evening.
None of this would happen without a steering committee and of course, a bank of willing volunteers to assist on the night and we truly appreciate the generous auction and raffle prizes donated by our friends and supporters. Finally, a massive thank you to Russ Williams for joining us as Auctioneer adding fun and excitement to our wonderful guests.
Thank you!