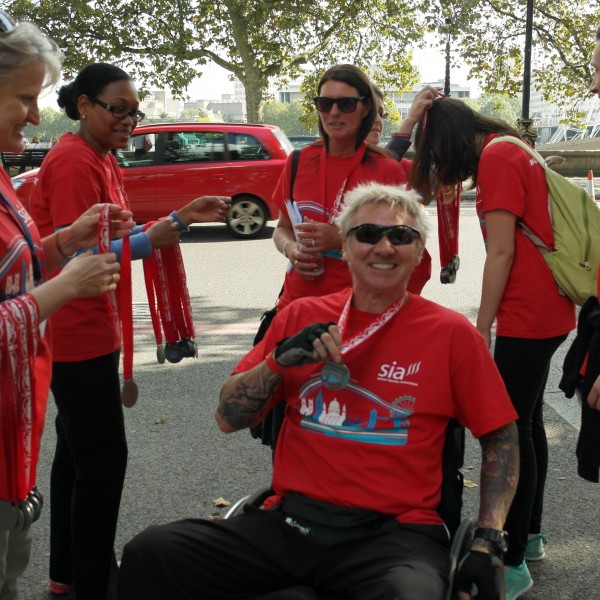 SIA's Going the distance
'Going the Distance' is SIAs bespoke challenge which takes place in two of the UK's most iconic cities, London and Liverpool.
Fully accessible and inclusive for wheelchair users, buggies, adults, children individuals, families and teams 'Going the Distance' is open to everyone who wants to take on the four or eight mile routes in support of SIA.
If participating does not appeal but you would like to get involved you are welcome to support the event as a volunteer. We would not be able to deliver events such as these without the generosity of people donating their time to support them!  Just contact our Volunteer Co-ordinator Jen Sims by email or call her on 01908 604191.
Click the links below to find out more about these events and sign up today!
17  September, London
24 September, Liverpool