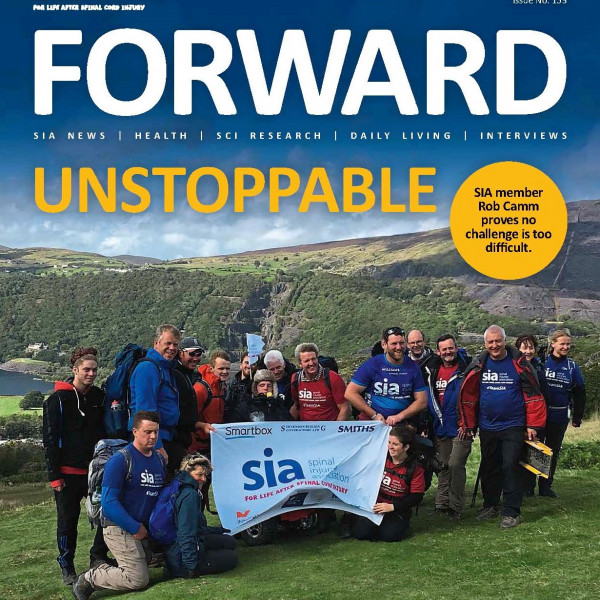 The October issue of FORWARD is out now
In the October issue of FORWARD, find out what is going on in the world of SCI research at Aspire CREATe in Stanmore. Current projects are looking at how to control bladder spasms, non-invasive spinal stimulation for standing, virtual reality and robotic therapy for neuropathic pain, and tools for tackling spasticity. If you'd like to participate in future research projects and trials, details can be found in the magazine.
You can also read about:
The amazing efforts of Rob Camm who climbed Snowdon in his power chair to fundraise for SIA
Tips and advice on overcoming fatigue
The importance of expert clinical support when cared for in non-specialist settings
Scuba diving
Self defence
The experiences of The Times journalist Melanie Reid and her new book
One member's experience of using his background as an architect to design an accessible home for his family and PAs.
For more information about FORWARD subscriptions visit our online shop or email our Supporter Care Team at [email protected]