Kevin Ogilvie
I sustained a T6 complete spinal cord injury after my vehicle hit an Improvised Explosive Device whilst serving in Afghanistan with the RAF.   I was treated in the Queen Elizabeth hospital in Birmingham before being moved onto the Midland Centre for Spinal Injuries in Oswestry and then to DMRC Headley Court where I continued to do further rehabilitation. Meeting the Armed Forces Peer Support Officer whilst at Headley Court got me interested in volunteering with SIA which gave a valuable insight into the role that PSO's play in supporting newly injured patients, families and NHS staff. I hope to continue to make a difference in the lives of all those I meet as Peer Support Officer for the East of England.
How to access the Peer Support Service
Whether you're recently injured and still in hospital, or are living back in the community and would welcome some additional support, our Peer Support Officer is here to help.  If you think you/your family would benefit from talking to someone who understands your situation then call Kevin on 07896 877200 or email him at [email protected]
Our Peer Support Service in the Eastern region is sponsored by: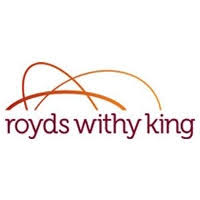 Royds Withy King is delighted to sponsor SIA's Peer Support Service in the Eastern region.