Our trusted legal partner in the South East: Bolt Burdon Kemp
"Bolt Burdon Kemp is honoured and excited to be SIA's trusted legal partner in the South East. Our dedicated spinal injury team is passionate about delivering excellent client care and successful results for our clients, whilst building on our long-standing relationship with SIA and our mutual desire to support the SCI community through education, campaigning and raising awareness."
Victoria Oliver, Head of Spinal Injury, Bolt Burdon Kemp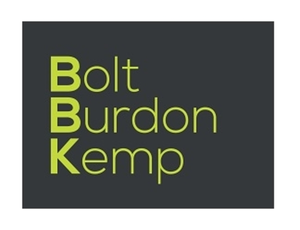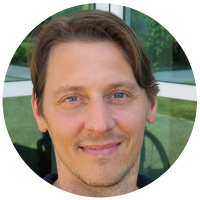 "We are delighted to be working in partnership with such an amazing group, who we know really are willing to go above and beyond to support our members, and anyone who is affected by SCI.  Thank you to everyone at Bolt Burdon Kemp for their ongoing support, and we are so excited to be working with you all!"
Carl Martin, Support Network Officer for the South East
About Bolt Burdon Kemp
"We understand that compensation can never truly replace what has been lost as a result of a spinal injury, but at BBK we are committed to helping every person with a spinal injury live their lives to the full".
Victoria Oliver, Head of Spinal Injury, Bolt Burdon Kemp
How compensation can help
When you're focussing on adjusting to your 'new normal', a compensation claim can feel like an additional complication. However, if you've been injured in an accident or through medical negligence, a claim can provide numerous benefits, including:
Support for the transition to independent living after having often spent long periods of time in hospital care
Catering to your housing needs, whether through adapting your home or paying for a new, suitable, place to live
Private therapy and treatment, including those not available on the NHS
Funds to buy equipment and aids that will make your life easier
Exposing negligence can result in change which may mean others avoid going through the same experience as you.
Working with Bolt Burdon Kemp:
At Bolt Burdon Kemp we like to think that we are a little bit different to other solicitors.
Our spinal injury team ONLY represent clients with spinal injuries. This means that regardless of how your accident happened you can be confident that your solicitor understands the unique aspects of your spinal injury and has a specialist network of spinal professionals to call upon.
We pride ourselves in not shying away from difficult cases and when getting justice for our clients has meant changing the law, we have done so.
We look after our clients and we provide exceptional client care. In 2019 88% of our clients said we exceeded their expectations and we are listed as one of the Top 20 specialist law firms in London based on client care.
We work as a team so you will never be without support if a solicitor is unwell or on holiday.
We limit the number of cases the spinal injury team has at any one time so our solicitors have the time to dedicate to your case.
We are based in London but we will travel to see you wherever you are in the country. We're also happy to chat by telephone, video conference or email if you prefer!
Bolt Burdon Kemp is a law firm specialising in serious injury compensation claims. We are extremely proud to have been chosen as the SIA's trusted legal partner in the South East.  Our dedicated Spinal Injury team understand how spinal injury can impact on every aspect of day to day life. We know that the support the SIA provides is invaluable at all stages of this journey, providing a wealth of knowledge and expertise that is second to none. Working alongside the SIA to help them grow and develop the service that they can offer the SCI community is something we feel extremely passionate about, and an endeavour we are very excited to embark on.
We have over 30 years of experience representing both adults and children who have suffered a spinal injury as a result of an accident or substandard medical treatment. We have successfully secured millions of pounds in compensation for our clients.
Alongside that work, we have campaigned for many years to raise awareness of the issues faced by the SCI community, and we firmly believe our relationship with the SIA will increase our insight and help us educate others in this arena.
To find out how our Trusted Partner, Bolt Burdon Kemp can support you or a loved one after suffering a catastrophic injury, visit their website.
Our Team
Our team get to know our clients' circumstances so we can achieve the best result for them – securing compensation to pay for the care, support, equipment and home environment that they need. We focus on providing specialist rehabilitation to assist with recovery and we strive to ensure that our clients and their families are supported every step of the way.
Meet Victoria
Victoria's Contact Details
Direct Dial: 020 3973 5002
Mobile: 07778 473329
Email: [email protected]
Twitter: @VOliver123
My name is Victoria Oliver and I am Head of the Spinal Injury Team. My clients are adults and children who have a spinal injury, either as a result of an accident (such as a car accident or through an incident at work) or medical negligence – involving both NHS and private medical treatment.
My entire legal career has been dedicated to securing compensation for those who have sustained injury through no fault of their own. With time I found myself drawn to spinal injury claims and I have experience in representing clients with all levels of injuries from those who are completely paralysed to those who are still able to walk. My experience has made me very alert to the many secondary complications suffered by those who are spinal cord injured including pain, pressure sores and bowel and bladder complications.
Every client I have is different and I particularly enjoy the challenge of identifying the individual needs of each of my clients, and I am passionate about ensuring that they receive as much compensation as possible for each of those needs, no matter how unique or unusual.
It is well known and widely accepted that early rehab can have a long-term impact on an individual's prognosis. Wherever possible, I secure early access to funding which can pay for my client's early therapy needs, to help them reach their best recovery potential. These funds can also help alleviate worries about lost income and family expenses at a very uncertain and undoubtedly worrying time.
As each of my clients' cases progress, I can help provide support with identifying suitable properties that can be adapted to my client's individual needs, liaise with case managers and set up care regimes and additional therapeutic support.
Being a solicitor is an incredibly rewarding job but outside of that role I enjoy reading, spending time with my family, and supporting charities where I live in the South East, including my local branch of the National Childbirth Trust.
Meet Alex
Alex's Contact Details
Direct Dial:   020 7288 4812
Mobile:   07557 804258
Email:   [email protected]
Twitter:   @alex_dabek
My name is Alex Dabek and I am a specialist Spinal Injury solicitor at Bolt Burdon Kemp. I represent clients who have sustained injury at different levels of their spine including the cervical level (neck).
I have particular expertise in complex medical negligence claims where, for example, there has been a delay in diagnosis and/or treatment of a medical condition such as cord compression, spinal infection or haematoma, errors during surgery or inappropriate consent for surgery with regard to the risks involved. I represent clients who developed Cauda Equina Syndrome and I understand the challenges they often face.
My work enables me to seek justice for those who have been injured through no fault of their own. Holding those responsible to account and securing compensation for my clients to allow them the best quality of life is what motivates me every day. I believe it is very important to fully consider the effect that a spinal cord injury can have on my clients at different stages of their lives (such as pregnancy, parenthood, menopause and later life) or in the event of any complications (such as pressure sores or syrinx) and that all the additional future costs associated with such events or complications are included within their claim for compensation.
I am also mindful of the impact that a compensation claim may have on my clients and their families and it has always been my priority to ensure that the legal process is conducted as seamlessly and swiftly as possible so that my clients can focus on their rehabilitation as well as their family and personal life.
I am very passionate about the work that I do. Outside of work, I live in the South East, love spending time with my family and always seem to have a DIY project on the go! I am also a trustee of Diverse City, a charity committed to diversity and equality in the arts. I speak Polish fluently.
Our Clients' stories
Case Study 1 – We act quickly 
Sophie* was a passenger in a car where the driver lost control. She sustained a spinal cord injury leaving her paralysed. After Sophie instructed us we immediately contacted the insurance company of the car she was travelling in and they agreed to start paying Sophie some of her compensation straight away to support Sophie and her family. The insurance company also agreed to fund a case manager to support Sophie during her hospital stay and to help with her discharge from hospital. Sophie also received funds to help her adapt her home and funds to pay for care and support at home.
Case Study 2 – We solve problems
Our clients Noel* and Rachel* were both child passengers in a car accident. Both Noel and Rachel sustained spinal cord injuries leaving them paralysed. When Noel and Rachel's family initially approached Bolt Burdon Kemp they already had solicitors but were unhappy that their cases were taking a long time. They had bought a property but they had no money to adapt it. Upon taking over conduct of the case the Spinal Injury Team were able to secure a payment of over half a million pounds that enabled Noel and Rachel's family to begin adaptations to their property.
Case Study 3 – We are successful 
Anna* sustained a spinal cord injury after having surgery to correct curving in her spine. Before the surgery Anna could care for herself and could walk short distances. Sadly the surgery Anna had was not done correctly and afterwards Anna was not able to walk at all or use her arms. The NHS Trust denied liability throughout the claim but we negotiated £5.3 million in compensation for Anna and she received a letter of apology.
* Not the client's real name