Our trusted legal partner in the North East and Yorkshire: CFG LAW
"We're delighted to be the SIA's trusted legal partner in the North East and Yorkshire, building on the strong relationship we already have with everyone there. We're committed to working side-by-side with the SIA team and share their purpose of helping all those affected by SCI – both the injured person and their families, for life after injury."
Richard Clark, CEO, CFG Law
"Having worked with the CFG Law Team for several years now, I know that their passion, dedication and genuine commitment to supporting SCI people and their loved ones post-injury is second to none. I am really looking forward to working with them to create brighter, more positive futures for everyone affected by spinal cord injury in the North East and Yorkshire"
Andy Wharton: SIA Support Network Officer, North East and Yorkshire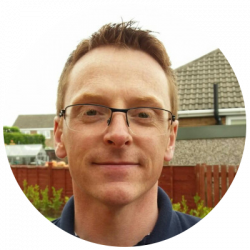 About CFG Law: Working together to support everyone affected by spinal cord injury
As specialist spinal cord injury solicitors, we have the expertise you would expect in recovering compensation when someone else is at fault. What sets us apart, however, is all the other things we do that you would not expect from a firm of solicitors and why we do it.
Through specialist legal advice, together with financial, physical and emotional support, we help and provide support and guidance from day one. Our aim is to help your whole family, with an absolute focus on getting the best outcomes in terms of your recovery, wellbeing and independence.
Why choose us?
We are specialist spinal cord injury solicitors, providing legal advice together with financial, physical and emotional support from day one.
Our Client First Service is designed to meet your individual needs, whatever they may be, whenever they may arise. We'll come and visit you and your family, whether it's at home, in the hospital or another location convenient for you and where it's safe to do so, to get to know you and understand your needs and the support we can provide.
What's more our service is provided on a no win no fee basis, so there's no financial risk to you in making a claim. We also do not take any success fee or shortfalls, meaning you keep 100% of your compensation.
Legal
Work with fewer clients than is typical in the legal sector, ensuring we have the time to dedicate to working collaboratively with you and your family.
Proactive and intensive working, resulting in full compensation with no unnecessary delay.
Financial
­Emergency fund to help plug any gaps in your support straight away.
Help with benefits applications and support with appeal processes.
Signposting to charities and other emergency funds.
Physical
­Client Support Managers with expert clinical experience involved as part of your team from the start.
Provide well-informed guidance about treatment and support, liaise with the treating team about discharge options and arrange and facilitate care packages and source aids and equipment.
Emotional
­We listen carefully to you and your family to identity any possible underlying psychological barriers and emotional needs and ensure they are addressed as part of your support plan.
How we can help rebuild your life after a spinal cord injury
We help people like you and your loved ones to lead fulfilled lives. Our focus from day one is to help rebuild your life, by providing support and guidance along the way. To find out more about the services and support we can offer you and your loved ones, visit our website or call our team on the numbers below.
Meet our spinal cord injury specialists
We build a team around you and your family, providing solicitors with specialist expertise in helping people after spinal cord injuries. Our team includes specialist serious injury solicitors alongside in-house healthcare professionals, who pull together to support your family. We are not here just to get you the compensation you deserve, but to provide support and rehabilitation so you can begin to rebuild you and your family's lives after your accident.
Polly Herbert
Partner and Head of Catastrophic Injury
Mob: 07377 862 237
[email protected]
Jonathan Fogerty
Associate Solicitor
Mob: 07935 075 065
[email protected]
Vicky Whitney
Senior Associate Solicitor
Mob: 07377 862 238
[email protected]
We understand the effect that a spinal cord injury has on the person and on the wider family and friends of the injured person.
Spinal cord injury claims are complex and require thorough investigation. On average, every day in the UK, six people are paralysed by spinal cord injury. We understand the enormous impact this injury has on families, and we pull together to help you get back on track.
To find out more about: 'what happens after a spinal cord injury', 'how to manage life after injury', and read some FAQ's , please visit our site.

How we have helped
Snapshots of SCI
As part of our partnership with the SIA, we have worked to develop 'snapshots of SCI' which we originally debuted at SIA's 2019 Legal Dinner in London. These snapshots put real faces, names and stories to people who have experienced SCI, to encourage people to recognise how far-reaching the impact of SCI is and the importance of providing support not only to the injured person but also their family and friends to ensure better outcomes.
Building communities
We build communities around injured people and their families, offering them support when they need it.
As part of building these communities, we have two regular guest bloggers on our CFG Law website, both of whom have a spinal cord injury. These bloggers share their experiences, along with tips and  advice about living with a spinal cord injury.
Lauren Doherty: SCI Person and SIA Member:
Lauren sustained her injury back in 2008 when she was hit by a car whilst crossing a road. She spent 16 months in different hospitals after her accident, including eight months in a Spinal Cord Injury Centre.
As well as blogging for CFG Law, Lauren educates children and young adults about road safety through her charity, Road Safety Talk.
Jonathan Fogerty: SCI Person and Legal Professional
Jonathan was injured over 30 years ago, when he dived into the shallow end of a swimming pool aged 14 and hit his head on the bottom of the pool, instantly breaking his neck at C5/6 and severing his spinal cord.
Jonathan now works as a serious injury solicitor at CFG Law, helping to support injured people and their family after life-changing injuries.