Our trusted legal partner for the East of England – Simpson Millar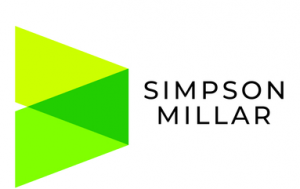 "SIA provides vital advice, support and information for people with SCI, including many of our own clients. We're delighted to be partnering with a charity that we feel very passionate about, and to be furthering the role we play in helping those who are injured, and their families, on their journey to rebuilding their lives. 
We are thrilled that we've been put forwards as the SIA's Trusted Legal Partner for the East of England. It shows that the Personal Injury team at Simpson Millar has the expertise and specialist knowledge to effectively support people who've been affected by a spinal cord injury.
The whole team at Simpson Millar is delighted to be joining as an SIA Trusted Legal Partner in the East of England and we're looking forward to helping people with spinal cord injuries and their families to get the legal help and support they need, and supporting SIA itself and the work it does for people affected by spinal cord injuries".
Ian Cohen, National Head of Personal Injury at Simson Millar 
"As a firm who have done so much for us over the years, and who show such genuine passion and dedication when it comes to supporting our members we are incredibly excited to be working with everyone at Simpson Millar, and are looking forward to an excellent partnership! We cant want to get started, and know that the expertise that Simpson Millar can add to the support we offer as charity really can help make a lifechanging difference!"
Kevin Ogilvie, SIA Support Network Officer for the East Of England
To hear more about our Trusted Partner in the East of England: Simpson Millar, and how thrilled they are to be involved in our Support Network, you can read read their recent press release here.
How we can help people with spinal cord injuries: 
We have a number of specialist Spinal Injury Solicitors who can help anyone who's suffered from a spinal cord injury that was someone else's fault.
Our specialist Solicitors can help you to access:
Physical therapy, including neuro-physiotherapy
Occupational therapy to get the equipment you need to maintain an independent life
Rehabilitation nurses who can give you help with any bowel or bladder dysfunction
Psychologists so you can get emotional help and support for coping with your injury
Speech and language therapists who can help with any issues with swallowing and communication issues
Experts who can help with pain management
We'll also appoint you a Case Manager who will coordinate your care across the NHS and private treatment providers, recruit for any care requirements you have and generally help pull together all the things you need to support you in your day to day living.
Our aim is to get you the support you need as early as possible. To achieve this we can ask the insurance company to pay for early assessment and rehabilitation whilst investigations continue into who was responsible for the accident.
Once responsibility for the accident has been accepted, we can ask for Interim Payments to be made to help make adaptations to be made at home or for any other treatment, equipment or care requirements.
All of our Solicitors aim to enter into early discussions about settlement and actively engage the other side to discuss how we can resolve any disputes as quickly as possible. There are a number of ways to do this including mediation, Alternative Dispute Resolution and joint settlement meetings.
We can also offer you advice on whether you need to set up a Personal Injury Trust. You may be getting a large lump sum payment to pay for your future care and needs throughout your lifetime. By setting up a Personal Injury Trust, you can make sure that you can still claim any state benefits you're entitled to without them being affected by your compensation.
If you've been affected by a spinal cord injury, we can help you to understand if you can claim compensation for your injury and help you to get the help, rehabilitation and support you need.
Meet our Team: 
"Our team of experts has the required legal knowledge and experience to support the injured person and their family through the legal process, irrespective of whether the spinal cord injury was caused by a road traffic accident, and accident at work or medical negligence."
Follow the link here to find out more about our team of expert personal injury lawyers who could offer their support to you post-injury.
More content will be arriving on this page soon, but to find out how Simpson Millar could support you in the meantime, please visit their website here.