Providing cost drafting services to the legal sector since 1996
Why choose us?
We understand how daunting it can be when it comes to choosing a solicitor to represent you, especially on such a serious and sensitive matter as a life-changing injury. And even more so when you're not a legal expert.
We explain legal fee jargon surrounding legal costs in simple English. We know keeping it simple makes things much easier, particularly when you have many other things to think about.
You may have come across terms such as:​
Conditional fee agreements (also known as 'no win, no fee')​
Success fees​
Hourly rates​
'After the event' insurance ​
Client care letters​
Terms of business​
You're bound to have come across a lot of other legal vocabulary.
Find out more
To find out more you can visit our website, call us on 03458 727678, or email [email protected]
Client testimonial – Robert's story
Robert suffered a fall over 20 years ago resulting in a spinal cord injury, and has since has relied upon benefits. He faced a Personal Independence Payment (PIP) assessment – and while he clearly struggles to walk, he was judged fit for work and had his benefits reduced. He first turned for help as he had no idea about how to make an appeal against the government's PIP decision.
We gathered evidence to support his appeal and this led to the first decision being overturned. He was taken off the Employment and Support Allowance (ESA) and placed on Jobseekers Allowance. Two years later he was put back on ESA with the disability premium added.
An application was then made for repayment of the difference in allowances for the two years his premium level of support was stopped. I supported him through a benefits tribunal, and after a number of obstacles on the way, the government's original assessment was overrules and his benefits were restored. The Department of Work and Pensions (DWP) admitted to an administrative error resulting in a two-year back payment.
A social enterprise partner
We're excited to be working with SIA for at least the next five years. Our staff have been involved in fundraising for the organisation through bucket collections, supporting marathons and throwing themselves out of aeroplanes to raise vital funds for SIA.
Meet the team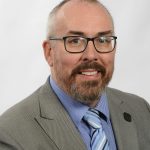 Adrian Hawley
head of court of protection
[email protected]
Tel: 07736 317836
Adrian is head of the court of protection team. Additionally, he carries out client account reviews across all areas of costs as part of his work within the business development team.​ He's the firm's charity champion, supporting Spinal Injuries Association, Headway (the brain injury association), Back Up, the Children's Brain Injury Trust and the Mary Seacole Trust.
Prior to establishing Partners in Costs in 1996, Teresa gained a BA (Hons) Degree in Business. Teresa qualified as a Fellow of the Association of Law Costs Draftsmen in 2004 and was one of the first costs lawyers in 2007.​  Teresa is an editor of the Costs Law Reports and delivers training sessions on costs issues to client firms and at various national costs conferences throughout the year.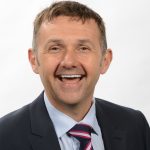 Reuben Glynn
managing director​
Reuben trained as an accountant with international firm KPMG, where he specialised in profit improvement consultancy. He is now the managing director at PIC and has overseen extensive growth of the company in recent years, whilst specialising in litigation project management and practical budgeting.
Financial statement
Use of Partners in Costs Ltd. for cost drafting services will result in a financial return to SIA Enterprises Ltd, which will be used towards the vital work of SIA.