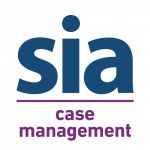 For every litigation case we're instructed on, funding is provided to the SIA so that we can help more people with an SCI, no matter how their injury occurred.
When you find your trusted legal partner to support you with your catastrophic injury or clinical negligence claim, be assured that you'll be offered the very best in case management services through SIA Case Management.
Developed through a partnership with SIA and leading case management company Bush & Co, we're the largest UK-wide case management service working solely with children, young people and adults following spinal cord injury.
Why choose us
SIA Case Management provides:
The largest national network of specialist case managers 
Supporting SIA with no additional cost
A multi–professional leadership team experienced in catastrophic injury, clinical governance and innovation
Access to the latest specialist training and development from Spinal Injuries Association
On-going supervision of our case managers that involves clinal audits, professional development and peer to peer networking
As well as providing specialist case management services, every case that SIA Case Management works on results in a donation to SIA's support services, helping more people to access life-changing support.
What we do
SIA Case Management is dedicated to supporting spinal cord injured people who have received a legal settlement following injury or diagnosis. We will work with you and your solicitors to identify, plan and meet your specific needs to help rebuild after a devastating injury or diagnosis. Focused on ensuring you receive the care and support you need, this partnership offers the knowledge and skills of two of the leading organisations in the SCI community.
Organising packages of care, sourcing specialist equipment, making adaptations to the home and returning to work are just some of the challenges that need to be addressed. Yet with the right care and support a fulfilled and independent life is possible
Our services
Being the largest doesn't mean you won't receive individual, personalised rehabilitation that focuses on helping you to live a fulfilled life. Your case manager will:
Undertake holistic assessments which provide recommendations and associated costs relevant to your injury
Plan the rehabilitation you needed ensuring all aspects of your life are considered both today and in the future
Provide you with access to experienced statutory, private and peer support services that can provide therapy services, emotional support, practical advice and education about spinal cord injury (SCI) you, your family, peers and schools or employers
Work with our Care Quality Commission-registered employment support service for those who wish to recruit their own nursing staff and support workers.
Your chosen solicitor will talk to you about case management and if it's relevant to you. And you can arrange a courtesy meeting with any potential case managers to help you make the right choice. Take a look at our useful Frequently Asked Questions to find out more.
Meet the team
[email protected] 
07939 695483
As client director, Adam has responsibility for developing and maintaining the established, rich relationships we have with instructing parties across the legal and insurance sector. Adam brings great energy and enthusiasm to our business with a passion for helping others. He's a familiar face at our conference and exhibitions and well known across the sector.
Mary Whittle
operations manager
[email protected]
01327 223821
As operations manager Mary is a key point of contact for our customers and she plays a key role in the delivery of operational and service development. As a qualified Physiotherapist Mary has over 12 years' clinical experience within the NHS, private and insurance sectors.