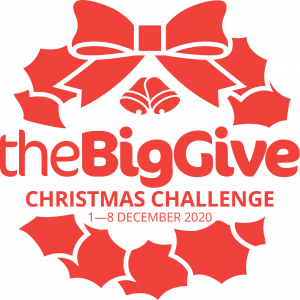 2020 has brought many challenges for us all. For spinal cord injured people in particular, the health risks associated with Coronavirus, increased pressure on healthcare resources and social distancing measures have hit hard. Your contribution to our work has been invaluable and we can't thank you enough.
At the Spinal Injuries Association, we have been there for spinal cord injured people and their families throughout this challenging year and, as the weather turns and the nights draw in, we're determined to continue to support all those who need our help. The vital services we provide are giving spinal cord injured people the best chance to rebuild their lives and be at home with their loved ones this winter.
You can help us to continue this important work by supporting our Big Give Christmas Challenge.
If we can raise £4,500 through our Big Give campaign between 1st and 8th December, we will be able to access a further £4,500 in matched funding. £9,000 would make such a difference to what we can achieve as 2020 draws to a close.
Please support our campaign by making a donation via our live Big Give donation page.
Donations to our campaign made via The Big Give website between 12.00 noon on 1st December and 12.00 noon on the 8th December, will be matched, up to a maximum of £4,500 in total.
Thank you 
We've been overwhelmed by the support we've received throughout 2020 and couldn't have got through this difficult year without our friends, partners and supporters. Thank you so much for considering to support us once more.
If you'd still prefer to make a donation via our website you can do so below – please note that any donations made through our website during the week of the Big Give will not be match funded.
Please make a donation today