Gareth Jones is our new Support Network Officer for the South West of England.
 More information and a picture coming soon.
For support in the South West region contact Gareth using the details below:
Tel: 01908 732161
Other services from SIA
Our Partners and Friends across the South West region and nationally
I can provide information about local and regional organisations that can help you with specific aspects of your life.  You can also download our information sheet about national organisations that can provide services to support you in living with a SCI.
Our Trusted Legal Partners
Every injured person should get the best possible legal advice if they need it after their injury. That process can be lengthy and complicated, but by introducing you to our legal partners, we can make that process is as easy as possible for you and your family.
Our legal partners in the South West are Royds Withy King and Trethowans.  They can help you get the best possible outcome if you have a legal claim as a result of your injury. We have selected them because of their experience in handling claims and understanding of spinal cord injury.
As well as supporting you with a catastrophic injury or clinical negligence claim, Royds Withy King and Trethowans can also support you with other legal issues such as changing a will or granting power of attorney
Find out more about our Trusted Partners, Trethowans and Royds Withy King.
Our Trusted Care Partner
Total Community Care (TCC)
The client-centred approach is at the very heart of TCC's philosophy and is the foundation for the first-class service it delivers – which made them a natural choice as our first Trusted Care Partner. More information.
Our Trusted Financial Partners in this region are:

Irwin Mitchell Financial Planning
Our financial planners and financial advisers can help you and your loved ones plan for the future after a life changing spinal cord injury. So you're able to focus on what really matters.
For more information about how Irwin Mitchell can support you, alongside our other partners, contact your Support Network Officer, or read more about them here.
Our Trusted Case Management Partner
When you find your trusted legal partner to support you with your catastrophic injury or clinical negligence claim, you can be reassured that you will be offered the very best in case management services through our chosen partner SIA Case Management.
Developed through a partnership with the SIA and leading case management company Bush & Co, SIA Case Management is the largest UK-wide case management service working solely with children, young people and adults following Spinal Cord Injury. As well as providing specialist case management services, every case that SIA Case Management works on results in a donation to SIA's support services, helping more people to access life changing support services.
Read more about SIA Case Management here and use this online search tool to find out about the case managers working at SIA Case Management.
Our other Trusted Partners: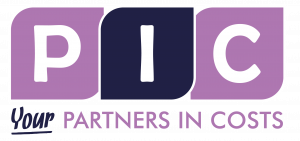 PIC Legal have partnered with SIA to support SCI people navigate the sometimes-tricky waters of the legal process – particularly when it comes to understanding the costs and financial agreements involved. PIC Legal can offer free, impartial and confidential advice, to help make life easier after injury. Click here to find out more about how they can help you.
Your Spinal Cord Injury Centre
Spinal Treatment Centre, Odstock, Salisbury is the Spinal Cord Injury Centre for this region.
Everyone has the right to be referred to their local SCIC for an outpatient's appointment with a Spinal Consultant. If you want to be referred to your local SCIC give your doctor this link for the National Spinal Database, https://www.mdsas.nhs.uk/Spinal/  Please note this does not necessarily mean you will be admitted for rehab.
For further support and information please email Gareth or call our Support Line on 0800